An Agent's Social Media Aptitude is Vital
As more and more people turn to the internet when looking to buy or sell their homes, social media is becoming an increasingly popular platform for marketing homes. So how can your real estate agent's own knowledge of social media benefit your buying or selling experience? Let's take a look.
Buyers Can Streamline Their Search
When you're a buyer, working with a social media savvy real estate agent can be game-changing. An agent who has been active on social media and has therefore built an established network of agents and potential clients knows how to find properties that match your ideal criteria. They can also provide more detailed information than the average real estate websites and listints that you may find when browsing the web.
These agents are part of a broader real estate network that allows for a quicker and easier flow of information that includes not only the latest listings, but also the most recent updates regarding new developments, if homeowners in desirable neighborhoods are looking into selling, and other factors that can help you in your property search.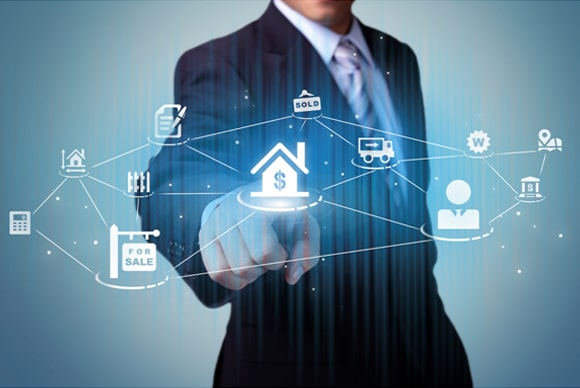 Agents Help the Process Along
Agents that are well versed in social media and internet real estate listing as a whole can even make the whole process go smoother and faster. That's because online property listings typically come with a set list of standard information, which can leave you with lots of questions about the property and if it could be the right fit.
Though basics such as the lot size, the number of bathrooms and bedrooms, and the location of the property are given, there is rarely enough information given for buyers to decide if a home should go onto their shortlist. You may not even know that certain aspects have not been addressed until you are well into the process. However, when you have the expertise of a knowledgeable real estate agent in your corner, you can quickly and easily weed out any listings that aren't what you're looking for in order to uncover properties that you may have otherwise overlooked, saving yourself a lot of time and headache.
Sellers Can Reach a Wider Audience
In recent years, one of the largest groups of homebuyers in the country has been the millennial generation . In 2015, 35% of buyers fell into the "millennial" category. These individuals—born between 1981 and 1996—were children and teenagers when the internet really took off and became ubiquitous across American households. This tech-savvy portion of the population spends a large portion of their time on the internet, and that time has only increased.
Entertainment is provided primarily by streaming services, networking and socializing are done online, and, for many, work is taking place remotely, making cloud-based services and web applications the primary method of getting their jobs done. To reach this demographic of potential homebuyers, you need a real estate agent that can reach millennials through the platforms that they are on most frequently.
But simply posting your property on a real estate listing website is no longer enough. To effectively market—and by extension, sell—your home, you must know your competition and make your listing distinctive enough to stand out from the crowd. This is where a seller's agent that is experienced with social media and its nuances comes in handy.
Social Media Savvy Real Estate Agents Don't Rely on Traditional Marketing
Seller's agents with social media marketing experience do not solely rely on traditional real estate marketing methods such as flyers and lawn signs. These agents will instead use their know-how to create social media-specific marketing campaigns with vivid imagery that targets the right buyers. They have the knowledge needed not only to attract the right prospective buyers, but have them view your property online or request an in-person showing.
Real estate agents like Anita Wheeler & Co also belong to something called the Institute of Luxury Home Marketing. This service allows members to market to over 3,000 agents throughout a global network, and direct social media to specific geographic markets with data that can detail income, interests, buying patterns, and more. When it comes to the luxury market, this demographic targeting is crucial. These social-media savvy real estate agents spend money on their properties and understand the cost and value of target marketing.
Another benefit of social networking accounts on platforms such as Facebook and Twitter is that they allow agents to keep in touch with potential buyers over long periods of time without needing to periodically reach out through physical mail or phone calls. As mentioned before, real estate agents who have already built a sizable following online can only benefit from the exposure that wide networks provide.
Find a Social Media Savvy Realtor in Georgia Today
If you would like to utilize the expertise of a social media expert and strategist in your search for luxury properties for sale in Georgia, contact Anita Wheeler & Co. today! You can reach out by phone at 404-219-1938 or by email at AtlantaTopRealtor@gmail.com.
Please SUBSCRIBE BELOW to our NEW YouTube Channel with tips and the latest marketing reports!