As an online real estate powerhouse, Zillow has earned its place as the first choice for many prospective home buyers, with 196 million visitors last year alone. Their next biggest competitor, Realtor.com, received around half of that number during the same period of time. That makes Zillow the platform that is currently driving the whole of the real estate industry.
However, with all of those visitors and usage comes plenty of complaints as well. Most of these grievances are directed at Zillow's user interface and the accuracy of the information provided. For these reasons and more, individuals looking to start searching for their next home may want to avoid beginning on Zillow and instead look for a reputable real estate company that can help with the property search.
1. The Zestimate is often unreliable
If you're going to use Zillow to try to gauge home values in your price range and preferred location, you should understand that Zillow's estimates often are unreliable and sometimes just aren't to be trusted. Zillow has its own proprietary algorithm used to estimate the value of a home, which it calls a "Zestimate." This estimate is notoriously unreliable, and often has little or no relation to the actual fair market value of the home. In most cases, the Zestimate does not consider elements like remodels or upgrades that have been made, but more likely is that Zillow overestimates the value!
2. The agent shown may not be involved with the property
Most listings on Zillow will have a photo and information for an agent you can contact to get more information. Unfortunately, the person whose photo is paired with a listing may not be the actual agent that you want to speak with about the property.
Zillow has its own "Premier Agent" program that real estate agents can pay to be a part of. Zillow then promotes those agents in that ideal placement, even though they may know less about the property than you do. It is always a good idea to search for the listing agent that is associated with the property or even for a qualified buyer's agent who will have your best interest at heart.
3. All currently available listings are not shown
Due to the complex nature of how Zillow obtains its listings, it is not able to show all of the listings that are currently available in the market you are looking at. Listings on Zillow are added from a tangled network of different Multiple Listing Services (MLSs), individual agents and brokers, and from the homeowners themselves. Due to this complicated process, the Zillow platform takes longer to update than many other platforms, meaning that the most recent listings are often not shown, either.
4. Property information is often inaccurate
If you have house hunted on Zillow before, you may have had an experience where you find your dream property listed as available, only to find out that it is already under contract or even sold when you reach out to the agent. This is because Zillow may not have updated the listing at all, let alone in a timely manner. These updates typically come from the homeowners, agents, or brokers directly, meaning that they are not automatically updated as they would be when you look at the MLS listings for yourself.
5. iBuyer program provides little room for negotiation
Zillow has recently come out with a new initiative called the iBuyer program, which allows homeowners to sell their home directly on Zillow. This program then takes the listing and shows it to potential buyers. However, this program has not been profitable for Zillow with tight margins. This means you may find yourself with little negotiation room on price or needed repairs or improvements.
6. Zillow makes money through ad sales
Though Zillow has expanded its business through the iBuyer program, it continues to make most of its money through paid advertisements. This means that, as mentioned before, many of the professionals that you see on their site have paid for that privilege.
The algorithm is not promoting agents based on their experience, track record, or qualifications. This is even reflected in their rental listings, with property management companies paying for placement at the top of the search results instead of properties that actually fit your search criteria.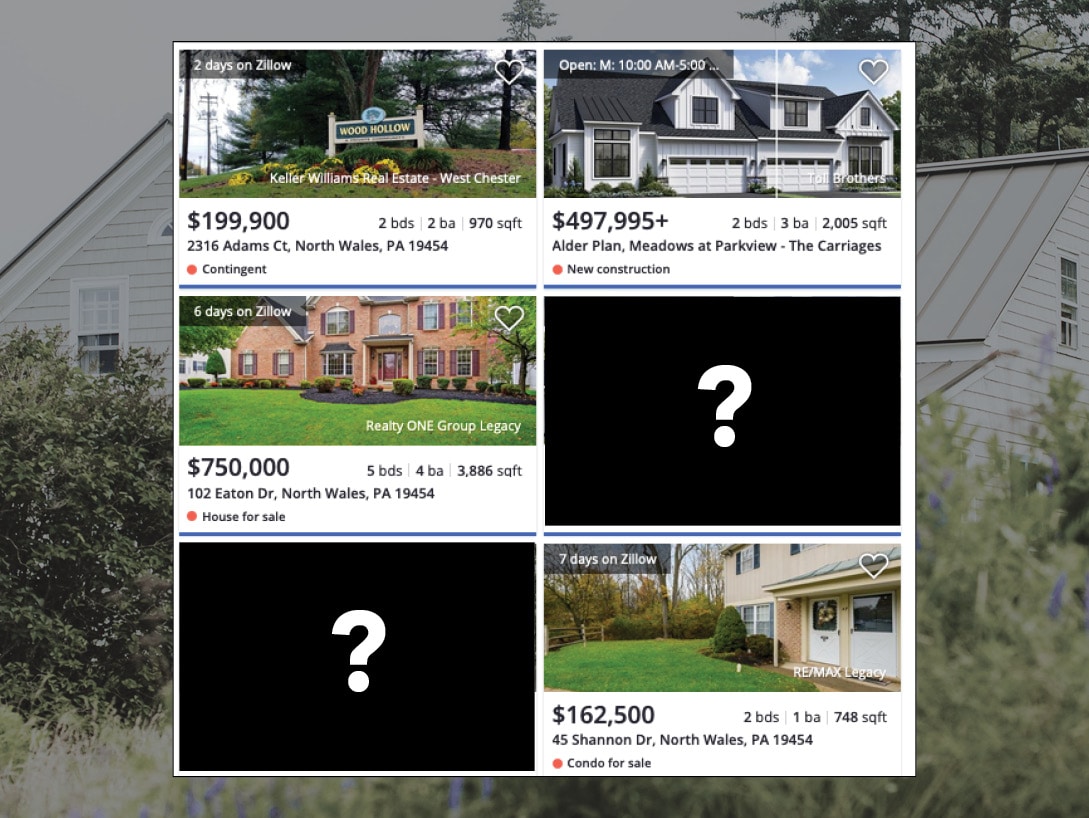 7. There have been several class-action lawsuits
Violations of antitrust laws, promoting dual agency, and violations of various regulations have led Zillow into the courtroom on more than one occasion. These legal issues have called Zillow's platform and the way it promotes a so-called "pay-for-play" market into question, though Zillow continues to defend its business model. The platform has been criticized for putting the interest of the shareholders ahead of that of the consumer.
What is the best alternative to Zillow?
A licensed and experienced real estate professional is the ideal place to begin if you are in need of a more accurate and focused home search. An experienced agent can provide you with listings directly from an MLS that you can be sure are accurate and up-to-date. They can also narrow your search to only include properties that are relevant to your needs, saving you time and effort.
An experienced agent can also help you determine whether or not the price of the home you are interested in is a fair one using the average market value of comparable properties. Your agent will also help you craft an offer that is based on accurate data and information when the time comes. To top it off, individual real estate professionals are motivated by you, the consumer, and not advertisers or stakeholders.
Ditch Zillow and Get a Professional Real Estate Agent on Your Side
When you are ready to begin your search for the luxury real estate of your dreams, choose Anita Wheeler & Co. Anita can help anyone looking for luxury estates for sale in Georgia by offering expert advice and providing you with everything you need to find and purchase the exact property you are interested in. Contact us today by phone at 404-219-1938 or by email at AtlantaTopRealtor@gmail.com.
Call me if I can help you in Buying or Selling a home or IF you just have a question~! 404.219.1938.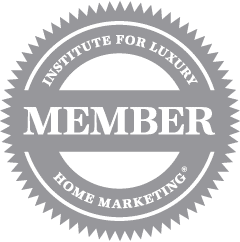 Member Institute of Luxury Home Marketing* Certified Negotiation Expert * SRS Seller Representative Specialist * Atlanta Board of Realtors
Office: The Wheeler Group, Inc. 425 East Crossville Rd. Suite 213 Roswell, Georgia 30075 Cell: 404.219.1938 E-mail: Anita(at)AnitaWheelerRealtor(dotted)com Anita Wheeler, BROKER #10028
Please SUBSCRIBE BELOW to our NEW YouTube Channel with tips and the latest marketing reports!