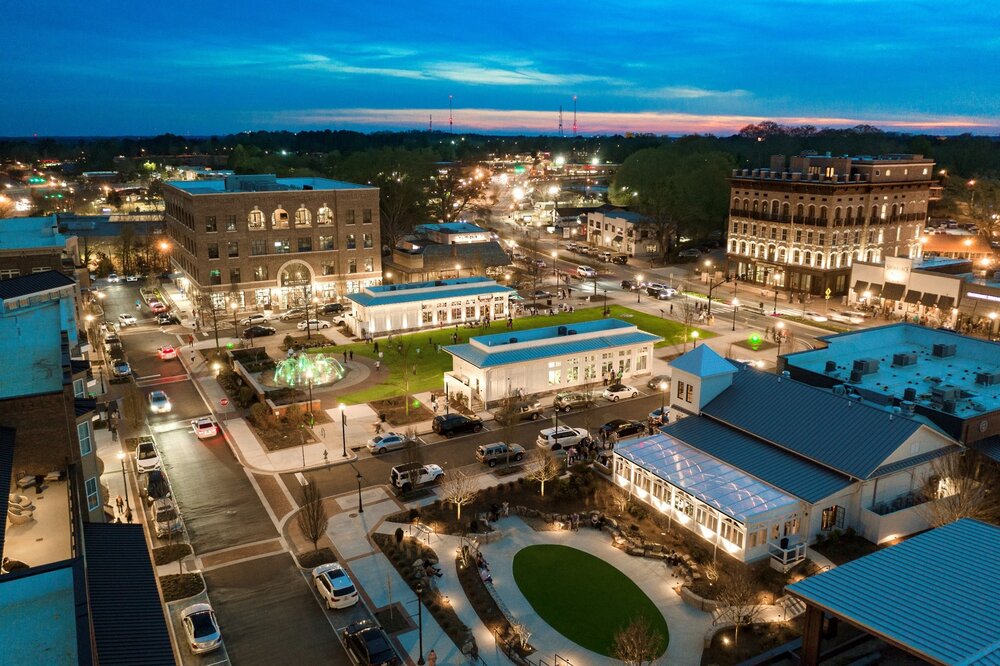 Technology. Excellent park system. Impeccable real estate.
Those who aren't in the know pass by Alpharetta thinking it's just another suburb of Atlanta. It is, but Alpharetta is also more than that. One of the great northern suburbs, located in Fulton County, Alpharetta is a melting pot of shopping districts, fine dining establishments, acres of parkland, corporate centers, reputable educational institutions, and most of all, impeccable real estate and a GREAT place to live!
Alpharetta Real Estate and Homes for Sale in Alpharetta, GA
Alpharetta, GA real estate is best described by splitting the city into two sections – east of Georgia 400 and west of Georgia 400. The eastern part of Alpharetta is mainly larger planned subdivisions that feature single-family homes and townhouses, all of which are easily accessible via the interstate.
West of Georgia 500 is where the real gems of Alpharetta, GA real estate is found. Considered the more attractive section of the city, this is where you'll find Alpharetta's downtown district, where some of the hottest real estate properties are located including the new AVALON project a muti-use luxury property. Further on, west of Georgia 400 transforms into a lush community with townhomes, lofts, and finally, older neighborhoods that are home to grand estates and sprawling farm properties. A variety to make your choice of a home.
Architectural styles in Alpharetta are diverse – you can find magnificent Colonial Revivals, exotic Italianate manors, and charming Provencal estates that can make every home buyer's dreams come true. Some luxury homes enjoy scenic views of Lake Windward.
Luxury communities in Alpharetta include Ellard, The Peninsula at Lake Windward, and Windward Northshore.
Alpharetta Lifestyle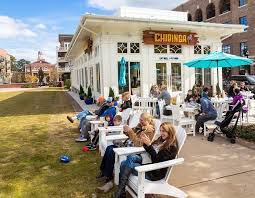 Billed as the "Technology City of the South," Alpharetta is home to over 600 tech companies that provide plenty of growth and job opportunities in the city. Due to this, Alpharetta's commercial real estate is as hot as its residential counterpart.
Excellent park system – Alpharetta is home to over 750 acres of park space that provides plenty of recreational opportunities vital for that work-life balance. Furthermore, exploring the city's extensive park system is made easier thanks to the Zagster bike shake program.
Top Notch Schools -Alpharetta is part of the Fulton County Public School System, one of the best school districts in the country. Schools in the city managed by FCPSS include Alpharetta High School.

Alpharetta is also home to several colleges and universities, including the Alpharetta campus of Georgia State University, Georgia Tech, DeVry University, and Reinhardt University.
Alpharetta Attractions
Avalon – Located in the heart of Alpharetta, Avalon is a one-stop shop for all your dining, shopping and entertainment needs.
Verizon Wireless Amphitheater– With a capacity of approximately 12,000, Verizon Amphitheater is the premier outdoor venue for concerts and music festivals in Alpharetta.
Wills Park– The largest park in Alpharetta, Wills Park is home to playgrounds, pavilions, a dog park, a disc golf course, athletic fields, a swimming pool, and even a 50-acre Equestrian Center.
Contact me today at 404.219.1938 for more information about Alpharetta.