SELLING YOUR HOUSE NOW! by Anita G. Wheeler
Since June of last year, we have seen an increase in the inventory of homes for sale month per month. Every spring and summer, the inventory increases because people want to sell their home. For those with children, they may want to be in their new home for the beginning of the school year.
If you are one of those Sellers, you may find these 5 tips helpful in getting your home sold NOW!.
#1. PRICE IT RIGHT
DEFINITELY #1 As we mentioned at the beginning, more inventory coming into the market guarantees there will be some competition. (It most certainly depends on the price range of your home and your specific market.) However, you will want to make sure your home is noticed. The key to selling your house is ensuring it is Priced to Sell Immediately (PTSI). That way, your home will be seen by the greatest amount of Buyers and will sell at a great price before more competition comes to market! Please take note of what comes next…
THE MARKET VALUE OF YOUR HOME IS NOT
* What You have in it.
* What You need out of it.
* What it is appraised for.
* What the tax office says it is worth.
* What it is insured for.
THE MARKET VALUE OF YOUR HOME IS
* What a Buyer is willing to pay for the property- TODAY.
* Based on Today's Market. Based on Today's Competition.
* Based on Location.
* Based on the Buyer's perception of Your Properties Current Condition.
PRICE YOUR HOME TO SELL!
#2. MAKE BUYERS FEEL AT HOME
YOU SHOULD DECLUTTER! Pack away all personal items like pictures, awards, and sentimental belongings. Make them feel like they belong in this house! You want your home to show it's best every showing.
According to a recent report from The National Association of Realtors "83% of Buyers' agents said staging a home made it easier for a Buyer to visualize the property as a future home and staged homes SOLD!"
Not only will your house spend less time on the market, but the same report mentioned that,
"One-quarter of Buyers' agents said that staging a home increased the dollar value offered between 1 – 5%, compared to other similar homes on the market that were not staged."
#3. KEEP IT ORGANIZED
Since you took the time to declutter, keep it organized! Before the Buyers show up, pick up toys, make the bed, and put away clean dishes. It is also a good idea to put out some cookies fresh from the oven or a scented candle. Buyers will remember the smell of your home! According to the same report, the kitchen is one of the most important rooms to stage in order to attract more buyers. (YOUR Master Bath is #2).
#4. GIVE BUYERS FULL ACCESS
One of the top 5 Elements when selling your home is ACCESS! If your home is available anytime, that opens up more opportunity to find a Buyer right away. Some Buyers, especially those relocating, typically or on a set schedule. If they cannot get into the house, they will move on to the next one. Be sure your home is on lock-box so Agents can have access to PREVIEW!! Encourage other agents to PREVIEW so they can encourage their potential Buyer's to put your home on their list.
#5 PROFESSIONAL PHOTOGRAPHS ARE A MUST!
The photographs of your home are the first impression a Buyer sees! They may even determine whether you get on their list of homes to see!! In addition those photographs are used for marketing, brochures, etc. and MUST be shot by a professional home photographer. When interviewing a listing agent be sure to ask to see brochures and other marketing materials to assure that your home will be VIEWED in its best light. In this modern day of technology you can be assured that prospective purchasers are looking all over the Internet (Zillow, Realtor.com, etc.) and the first impression of your home is CRITICALLY important.

Bottom Line: If you want to sell your home in the least amount of time, at the best price, with as little hassle as possible CALL ME today and let's talk about HOW to get your home SOLD. Call for a FREE CONSULTATION and Home Evaluation! 404.219.1938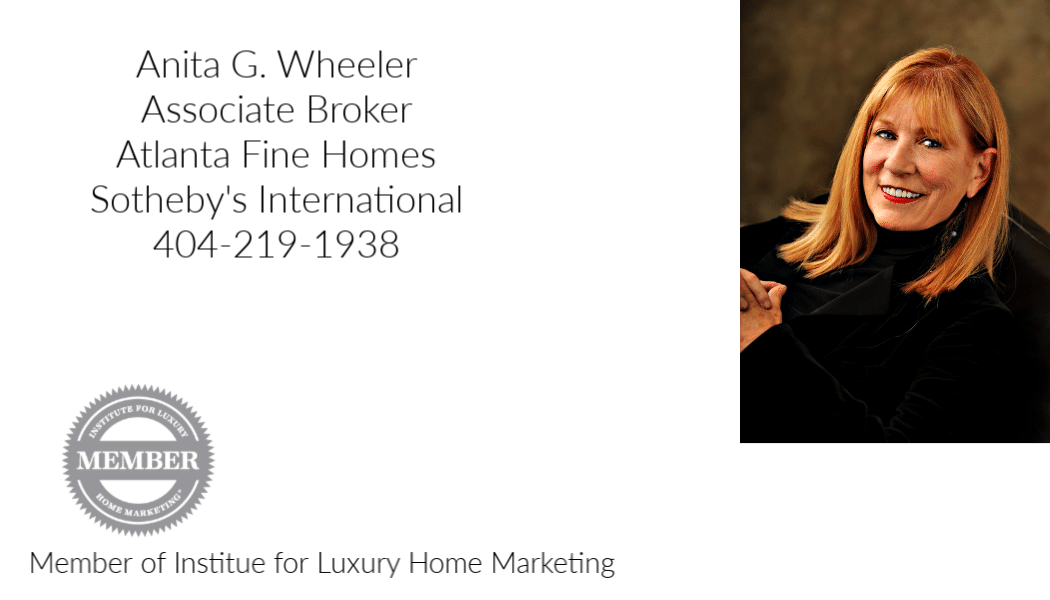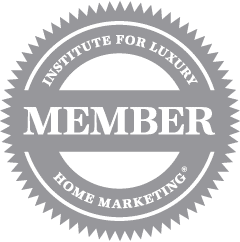 1125 Sanctuary Parkway Alpharetta, Ga. 30022 770442-7300 License#100951